PV Show 2013 will take place on Sunday 9th June at Santa Pod Raceway – 100% High-Octane Vauxhall Action! Featuring non-stop Vauxhall action on the legendary Santa Pod drag strip, mind-blowing stunts in the Live Action Arena and thousands of amazing Vauxhall's on display.
If one day of drag strip action isn't enough, camping will be available on Saturday 8th June and Santa Pod will be hosting a general RWYB on the saturday giving you the chance to get some head-to-head practice ahead of Sunday's Vauxhall only competition!
Prices are
Sunday Show entry £16
Saturday entry with Camping +£5
This was a small part of our stand 2 years ago and we got a LOT of attention and this si the shot used for publications for this years show!! let's see if we can do even better this year!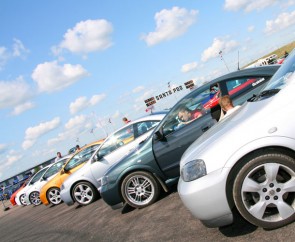 Send your payments to
paypal@vb-oc.co.uk
and remember to include your username and address